empower yourself
for modern challenges
Online classes, training, lectures, seminars, workshops and much more …
Supporting teachers to take the role of school leaders in the current scenario and helping them to perform more complex tasks.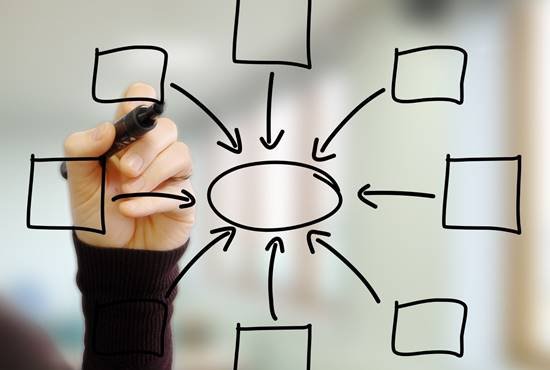 Helping schools to implement art integration in the school curriculum as recommended by the Central Board of Secondary Education.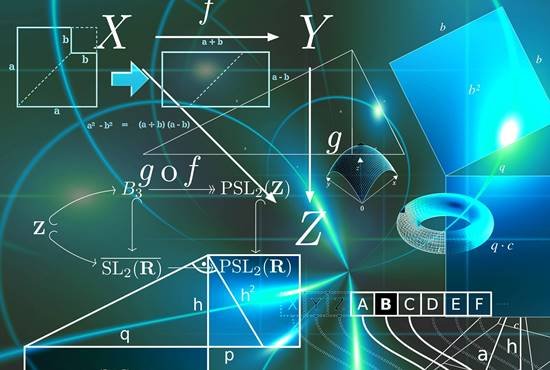 Providing necessary learning tools and teaching aids to girls and raising awareness and empathy to create gender equality.
Prizdale Times, an online school magazine for young minds, is happy to organize the Prizdale English Handwriting Competition 2023.
The competition is categorized into different age groups, ensuring a level playing field for all participants
Medals for top three winners in each group
E-Certificates for every participant
A nominal entry fee of Rs. 180/- to cover admin charges
Last date: December 11, 2023
Entries must be submitted on A4 size white paper. This standard ensures uniformity and a fair judging process
Participants can use either a black pencil or a black/blue pen for their entries
You need to submit only one page of your entry. You don't need to copy the entire text given at the bottom of this page
Emphasis is placed on the neatness and beauty of the handwriting. Judges will be looking for well-formed letters, consistent spacing, and an overall visually appealing presentation
To read more, click
here
.
The Prizdale Poem Recital Contest 2023 extends a warm invitation to students from grades 1 to 8, offering a platform to display their poetic prowess. Whether you're a bright-eyed first grader or a savvy eighth grader, this contest is open to all.
Select a poem in English or Hindi that upholds a respectful tone, ensuring it doesn't offend any individual or group. Be sure to mark your calendars for two crucial dates: the sign-up deadline on November 5 (date extended), and the video upload deadline also on November 5, 2023.
To participate, simply register by clicking on the provided link and pay a nominal admin fee of Rupees 180 per contestant, which contributes to organizing the competition and promising more exciting events in the future.
Once registered, follow the video guidelines meticulously for a standout submission. Record your recitation in a vertical format, akin to popular platforms like TikTok, Google Shorts, or Instagram Reels, to guarantee optimal viewing on our website.
Keep your recitation video under 60 seconds, allowing for a concise and impactful performance. Illuminate your recording space with front-facing light sources, either natural or soft, diffused artificial lighting, ensuring clarity in your video.
Attention all young and talented children! Prizdale Times, the renowned online children's online magazine, is thrilled to announce the 2023 edition of the Prizdale Talent Hunt. This exhilarating online competition is designed exclusively for children from grades I to IX, providing them with a platform to display their unique abilities and captivating acts. Whether you have a hidden talent waiting to be discovered or a special skill that sets you apart, this is your chance to shine! So grab your smartphones or video devices and get ready to showcase your creativity, passion, and talent to the world.
To take part, aspiring participants must register by paying a nominal fee plus taxes. The registration deadline is June 30, 2023 (date extended due to school holidays), so make sure to secure your spot in this exciting competition.
Once registered, participants will receive a Google Form link within two days, enabling them to upload their one-minute videos. The focus of these competition videos should revolve around children's unique talents, special acts, or any remarkable performances they can offer. Be it singing, dancing, sports, musical performances, nursery rhymes, mimicry, poem recitals, aerobics, crafts, juggling, sewing, or any other skill you possess, the possibilities are endless. Unleash your imagination and let your talent take center stage!
Read more details here.
We are delighted to announce the Prizdale Hindi Handwriting Competition 2023, a platform to showcase your exceptional handwriting skills. Open to students from grades 1 to 8, this competition aims to celebrate the beauty and finesse of Hindi handwriting. So, get ready to pick up your pen and let your handwriting shine!
Handwriting is not just a simple act of putting words on paper; it is an expression of creativity, a unique reflection of one's personality. Through this competition, we aim to nurture and encourage the love for Hindi language and script, while appreciating the skill and effort put into mastering the art of handwriting. It is a chance for students to bring their words to life and leave an indelible mark with their flawless strokes.
In this digital age, where typing has become the norm, the Hindi Handwriting Competition seeks to revive the elegance and charm of the handwritten word. There is a certain joy in seeing beautifully crafted letters flow seamlessly across a page, captivating readers and leaving a lasting impression. We believe that handwriting holds immense value, not only as a means of communication but also as a testament to the rich cultural heritage and linguistic prowess of our nation.
To participate, please pay Rs.100/- per entry .
Online children's magazine Prizdale Times, in association with Prizdale Learning, is thrilled to announce an exciting opportunity for school children in grades 5 to 8 and 9 to 12 to showcase their creative talents and design skills in an online flag designing competition. This competition is open to all students who want to let their imagination run wild and design a flag for a country, state, or community of their choice.
Flags are a symbol of identity, pride, and unity, and they play an essential role in representing a country or community. They are not just a combination of colours, shapes, and patterns, but they are also a reflection of the history, culture, and values of a place or a people. Through this competition, we invite students to unleash their creativity and design a flag that represents their vision, their ideas, and their aspirations.
We encourage students to think outside the box and come up with designs that are unique, original, and meaningful. The winning entries will be featured on Prizdale Times, online children's magazine, giving students the chance to share their artwork with a wider audience. The top three winners in each of the two categories will receive medals as a recognition of their outstanding work.
To participate in the competition, please pay the entry fee by clicking the below button. 
Online children's magazine Prizdale Times, in association with Prizdale Learning, is organising a painting competition for those children who will be in Grade I to VIII during the 2023-24 academic year. 
The top three winners will receive medals, while all the contestants will get their e-participation certificates via registered email. 
Winning entries and pictures of the participants (optional) will be published in online children's magazine Prizdale Times.
The theme of the painting contest is "School Life."
To participate, please pay Rs. 50/- per entry via the payment gateway of Prizdale Learning website www.prizdalelearning.com. You will receive an email within 24 hours with instructions to upload your art work.
"Coronavirus impact: Temporary school closures may cost India more than $400 billion," says World Bank. And that was in Oct 2020. Now with another year added due to the virus, we can easily extrapolate the figures. Education is one of the worst-hit sectors during the pandemic. Children are at home, a lot of teachers are jobless, and school buildings and infrastructure are deteriorating day by day. The pandemic is affecting education, but KILLING schools. "Covid Effect: Over 1,000 schools up for sale across India," reports the Times of India.

To discuss all these burning issues, we are fortunate to have Dr Ashok Pansari, Chancellor & Founder, Royal Global University and Royal Global School, Guwahati. Dr Pansari has more than three decades of experience as a successful chartered accountant and an edu-preneur of the North East. He has many feathers in his cap. He is a newspaper columnist, an author, a motivational speaker and above all an educationist by the core of his heart. We invite you to join a Live Discussion on July 10, 2021 at 05:00 pm. This is part of the Prizdale Talk series, organised by Prizdale Group, in which eminent personalities discuss some of the most burning issues of the society. The live discussion will be available on the YouTube channel https://bit.ly/3AxqBLc and Facebook www.facebook.com/prizdalelearning.
Prizdale Learning and Sports Guru Foundation are jointly organising Live Wellness Classes by renowned Wellness & Nutrition Trainer and Model, Mitushi Ajmera, for 9 to 19 year old girls and boys. 
The online classes will start on June 07, 2021, and run on Mondays, Wednesdays and Fridays from 5pm to 6pm. Mitushi's focus will be on Special Fitness Regime, Nutrition Plan, Children-specific Exercises and Live Interaction.
Interested parents could register their children for just six classes at a time. Wellness classes will be conducted online via Zoom or Cisco Webex platforms. 
Preparing NEP-Aligned Teachers
10-दिवसीय हिंदी कविता
एवं कहानी लेखन कार्यशाला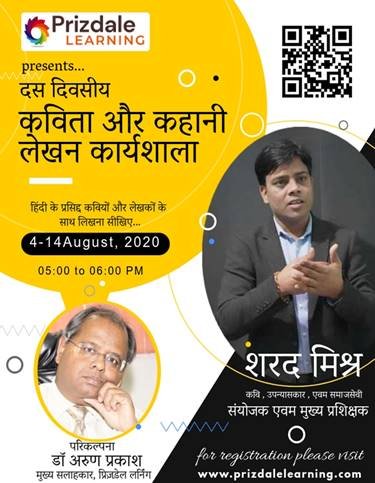 राष्ट्रभाषा हिंदी के हित में 10-दिवसीय हिंदी कविता एवं कहानी लेखन की कार्यशाला का ऑनलाइन आयोजन किया जा रहा है। इस कार्यशाला में देश के प्रतिष्ठित रचनाकारों एवं कहानीकारों द्वारा प्रशिक्षण दिया जाएगा।
कार्यशाला में कविता लेखन के मुख्य बिंदु:
◆ कविता का सृजन
◆ कविता क्या है?
◆ कविता की उत्पत्ति
◆ कविता की आवश्यकता
◆ मनुष्य और कविता
◆ कविता के सामाजिक सरोकार
◆ कविता के धार्मिक सरोकार
◆ कविता के राजनैतिक सरोकार
◆ कविता के रूप
◆ कविता का शिल्प
◆ कविता के आंदोलन
◆ कविता में हास्य व्यंग
◆ कविता में नाटक
◆ छात्र-छात्राओं में कविता के प्रति रुचि का प्राकट्य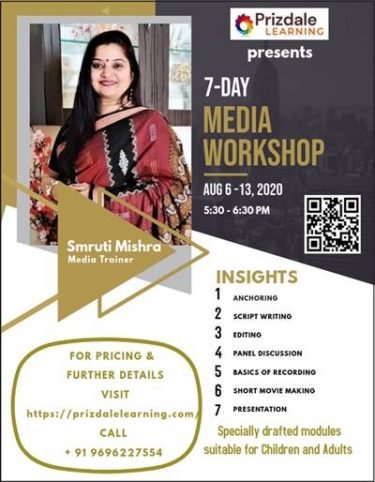 Prizdale Learning organized  an online Media Training Certificate Course for children and adults from August 6 to ignite their thinking process, enhance their curiosity to learn something new and develop their confidence level. The aim of the course was to enhance their speaking ability, help them face interviews and eliminate their stage phobia — highly required skills in the present-day scenario. 
About Smruti Mishra
Smruti Mishra is an experienced media trainer and an auditioned anchor for Doordarshan. She has been working in the field of media and school education for more than 20 years. Ms. Mishra aims to inculcate creative thinking among people and help them to lead with confidence. An L.L.M degree holder, Ms. Mishra has worked as the head of department, SAI TV of SAI International School, Bhubneswar, and is also a master trainer of art and craft and organizes happiness camps.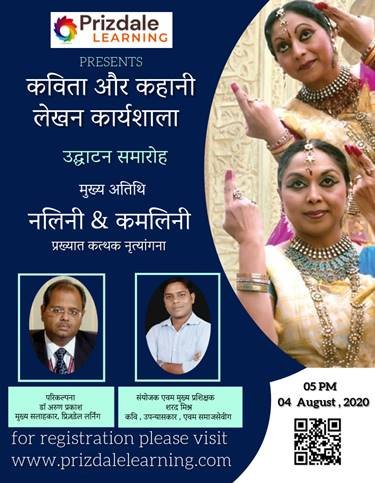 जैसा कि आपको ज्ञात है; कहानी सुनाना सीखने-सिखाने की सबसे पुरानी और शक्तिशाली विधि है। दुनिया भर की संस्कृतियों ने हमेशा से ही विश्वास, परंपराओं और इतिहास को भविष्य की पीढ़ी तक पहुंचाने के लिए कथाओं/कहानियों का उपयोग किया है। कहानियां कल्पनाशीलता को बढ़ाती हैं, कहानी कहने और सुनने वाले के बीच समझ स्थापित करने के लिए सेतु का काम करती है और बहुसांस्कृतिक समाज में श्रोताओं के लिए समान आधार तैयार करती है। कहानी लेखन कार्यशाला का उद्देश्य मनोरंजन के साथ साथ समसामयिक जीवन को समझने, उसमें अपनी भूमिका को देखने, पात्रों के माध्यम से विभिन्न परिस्थितियों को समझने व उसके अनुसार व्यवहार करने की समझ विकसित करना है। एक अच्छी कहानी लिखकर उस कहानी-कथन को " भाषा , कहानी के उतार–चढ़ाव , गति , आदि के उपयोग से श्रोताओं के लिए किसी कहानी की घटनाओं और चित्रों को सजीव बनाने की कला का वर्णन कार्यशाला में विषय विशेषज्ञों द्वारा किया जायेगा।
Swetapadma Pattnaik
Advocate
Mrs. Pinky Marandi
Singer, Entrepreneur, Film Maker
Saanvi Pani( Student)
Singer, Musician, Stage Performer, Orator
Takhseel Mimanshu
Painter, You Tuber, Artist
Mental Health
Keeping Cool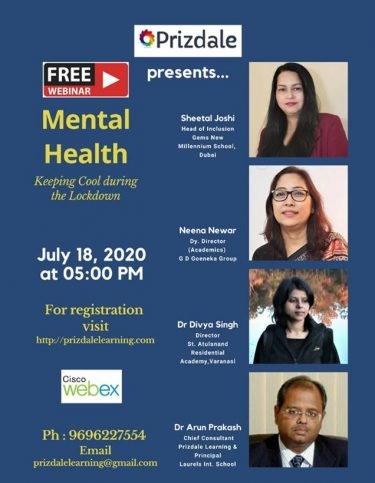 Prizdale Learning organised a webinar on July 18, 2020 on "Mental Health: Keeping Cool During the Lockdown." The free online event was open to all and participation certificates were issued to all the attendees. 
Key speakers included Sheetal Joshi, head of inclusion, Gems New Millennium School, Dubai; Neena Newar, deputy director (academics), G. D. Goenka Group; Dr Divya Singh, director, St Atulanand Residential Academy, Varanasi; and Dr. Arun Prakash, chief consultant of Prizdale Learning & principal of laurels International School, Prayagraj.   
Adding Value to
Online Learning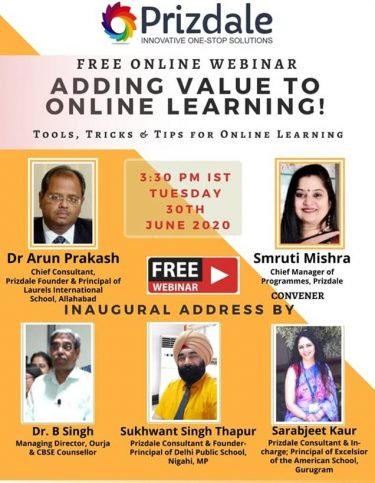 Prizdale Learning organized a webinar on "Adding Value to Online Learning" on Tuesday, 30th June, 2020.
Eminent speakers Dr. B Singh, CEO, Ourja and CBSE Counsellor; Mr Sukhwant Singh Thapar, Principal DPS Nigahi; Ms Sarabjeet Kaur, Vice Principal, Excelsior American School (an IB World School) Gurugram and Dr Arun Prakash, Founder & Principal, Laurels International School Allahabad discussed the latest Tools, Trick and Tips for making online learning meaningful, enjoyable and effective.

The programme was moderated by famous media personality Ms Smruti Mishra.
Prizdale Learning hosted a teacher empowerment session on "Online Learning Tools" on 9th July 2020.
Experienced IT experts Chetan Mahe from Kanpur and Deepika Jain from Gurugram talked on how to use simple online learning tools. An eminent panel of educationists consisting of Mr Bhaskar Ganti (President Awardee), Chief Development Officer, Jagran Education Group; Dr Arunima Chakraborty, Principal DPS Bhagalpur & Founder Principal DPS Greater Ranchi and Dr Arun Prakash, Principal, Laurels International School, discussed the current educational scenario in light of easily available online learning tools.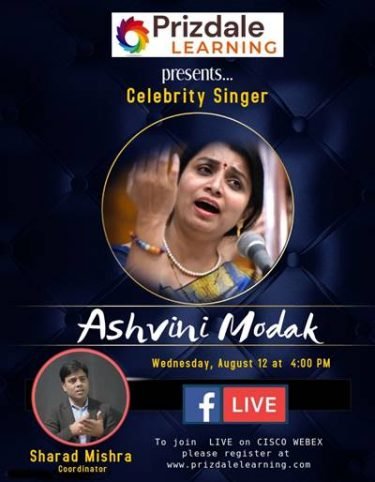 Prizdale Learning, in association with Laurels International School, Allahabad, organized a musical evening by celebrity singer Ms Ashvini Modak on August 12.  A disciple of renowned vocalist Padmabhushan Dr. Prabha Atre, Ashvini Ji belongs to the Kirana Gharana. 
Apart from being proficient in the Khyal style of gayaki, Ashvini ji has also enthralled the audiences in rendering semi-classical forms like Thumri, Dadra, Bhajans and Ghazals.  She has performed on stages in India and abroad and has spent many years teaching vocals in classrooms and online. 
Helping schools and colleges to use free essential educational softwares such as  Zoom, Google Meet, Webex, Microsoft team, Google Classroom, Microsoft G Suite for Education, Microsoft Office 365 for Education, Edmondo, Flashnotes and Atal Tinkering Lab.


Hand holding for easy use of free learning tools and portals like Khan Academy, Microsoft Education, Diksha, Swayam Prabha, Kindle, Tynker, AltSchool and Zotero and various e-Libraries such as the National Digital  Library of India, Microsoft Maths Solver, E-Pathshala, the National Repository of Open Educational Resources (NROER), Vidyadaan, IIT Pal and e-Universities.


E-Learning courses like coding, foreign languages, art and craft, dance and music, communication skills, photography, filmmaking and website development. 


Training young people to volunteer with national and international NGOs.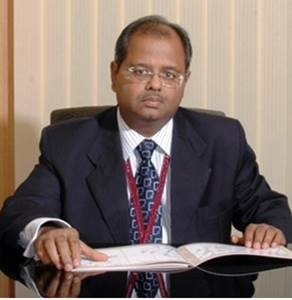 Founder and Principal
Laurels International School, Prayagraj
Chief Consultant
Prizdale Learning
Dr. Arun Prakash, has worked as the founder principal of several Delhi Public Schools (DPS) including DPS, Saudi Arabia and DPS, Guwahati, besides being the Founder Principal of Dubai-based Pathway International School.

Dr. Prakash has received the National Award for his outstanding contribution in the field of education from the then president of India Dr. A.P.J. Abdul Kalam. Dr. Prakash, a Ph.D. degree holder, has more than 30 years of experience in education, mostly as the head of an institution.
Principal
Delhi Public School
Nigahi
Honorary Consultant
Prizdale Learning
Mr. Sukhwant Singh Thapar has worked for more than three decades with one of the most prestigious educational institutes of our country — Delhi Public School. He has worked at DPS, Korba as an English Teacher during 1987-1998, before moving to DPS Nigahi as its Principal.
He is a CBSE Resource Person for ELT Project since 1994 and has trained for the ELT Project of the CBSE at CIEFL Hyderabad and Faculty of Plymouth,  England. He received the most-coveted National Teachers Award in 2013 the then HRD Minister Smriti Zubin Irani.
Vice Principal
Excelsior American School, Gurugram
Honorary

Consultant
Prizdale Learning
Ms. Sarabjeet Kaur is currently working as Incharge Principal with the Excelsior American School, Gurugram. She is a seasoned educator and administrator with more than 16 years of rich experience in the field of education in India and abroad. At present, she is also a Theory of Knowledge educator for the students of International Baccalaureate.
  
She worked with the YWCA, Metropolitan of Chicago as an education specialist, training not only students but also the parents against child abuse and assault. 
On career, counselling, motivation, learning, self management, professional development, finishing and grooming, creative writing etc.
The function of education is to teach one to think intensively and to think critically. Intelligence plus character – that is the goal of true education.
Martin Luther King, Jr.